Ore Body Layers of Faults on the Mesabi Range,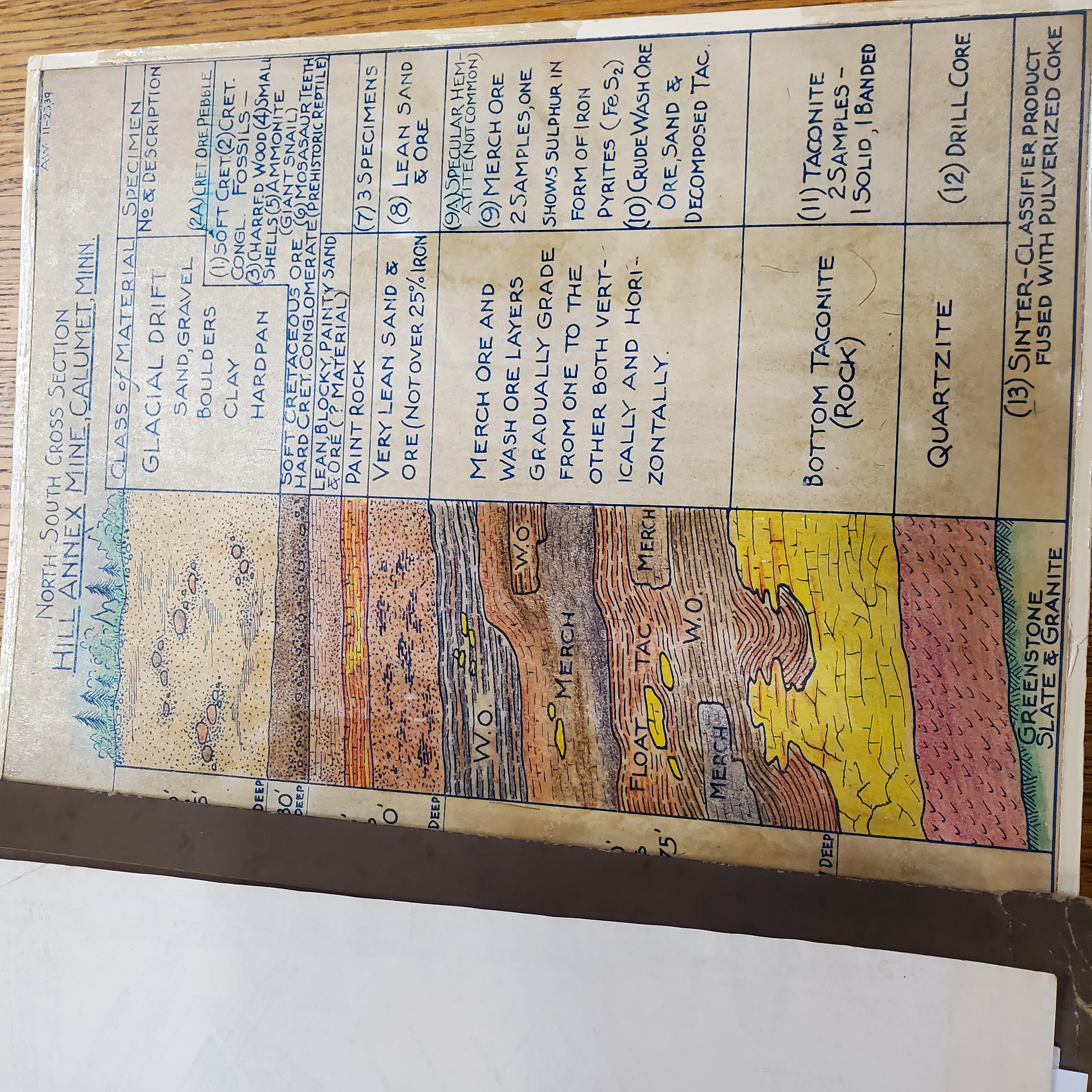 This is by A N Wold, Chief Engeneer of the Hill Annex and later the Chief MMinning Engineer for Interstate Minning.This is a Manuscript written By Mr. Wold Cera 1936, and given in 1982 by Son Robert Wold to the Hill Annex Mine State Park and Then transfered to the Discovery Center(formerly Iron World) in Chisholm MN
[The Iron Formation is divided into 4 major horizons:
From the Top Down we have:-
The Upper Slaty Horizon
The Upper Cherty Horizon
The Lower Slaty Horizon
The Lower Cherty Horizon
At the Hill Annex Mine in Calumet, The Upper Slaty and Upper Cherty Horizons, as well as most of the Lower Slaty Horizon
are missing, having been eroded away, the ore beingmined comes from the Lower Cherty Horizon.

Screening & Crushing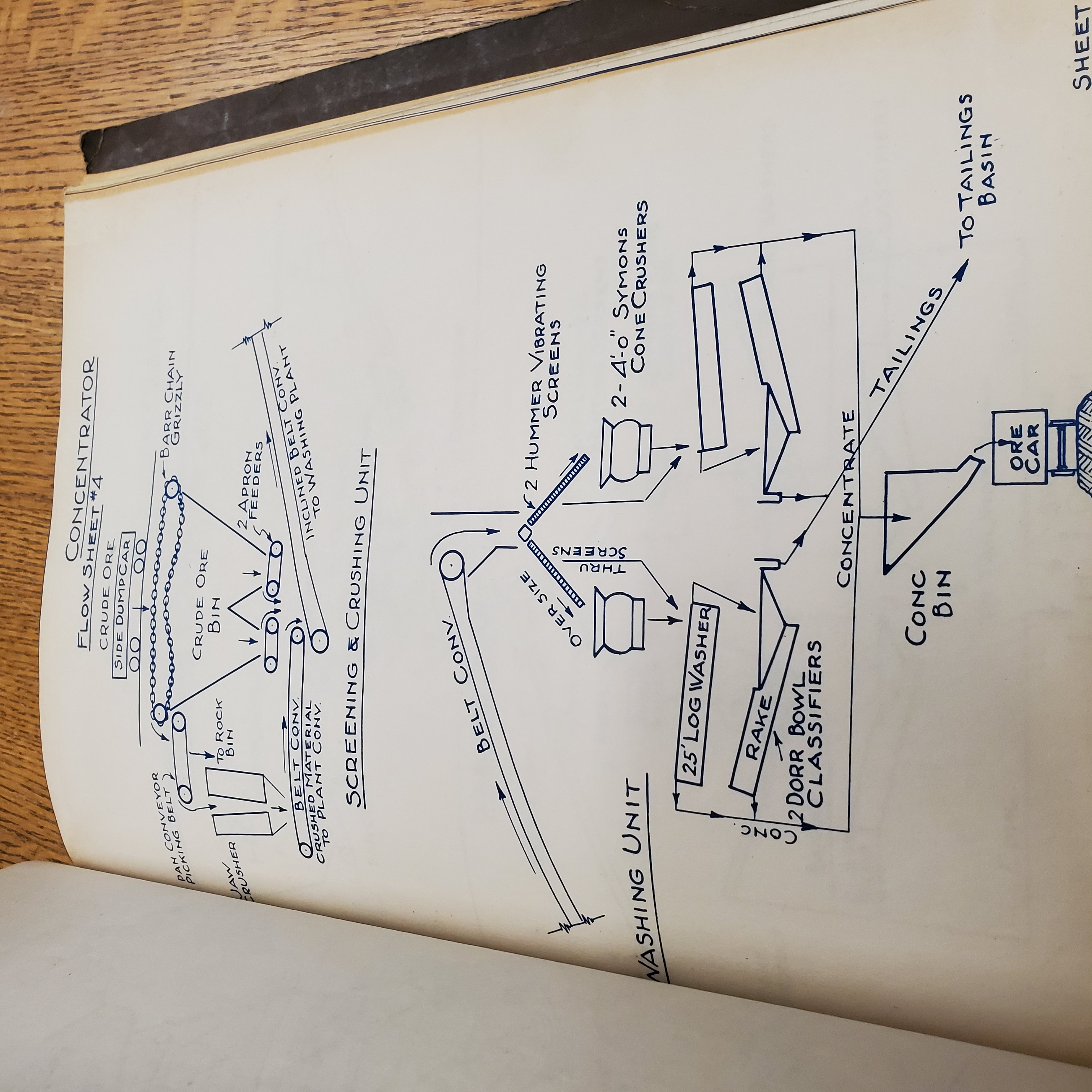 This Ore Prep unit was built to screen large chunks of ore that would damage the Ore Boats on Lake Superior and the Blast Furnace. Before this workers were employed to bust up large chunks or remove them both at the mine and the docks at the port. Then a large Jaw Crusher was added.
When the Washing Plant was built in 1919 the Ore from the pit was processed at this screening & Crushing Unit then taken to the top of the Washing Plant 1-1/2 Mile away.




Washing Plant Flowsheet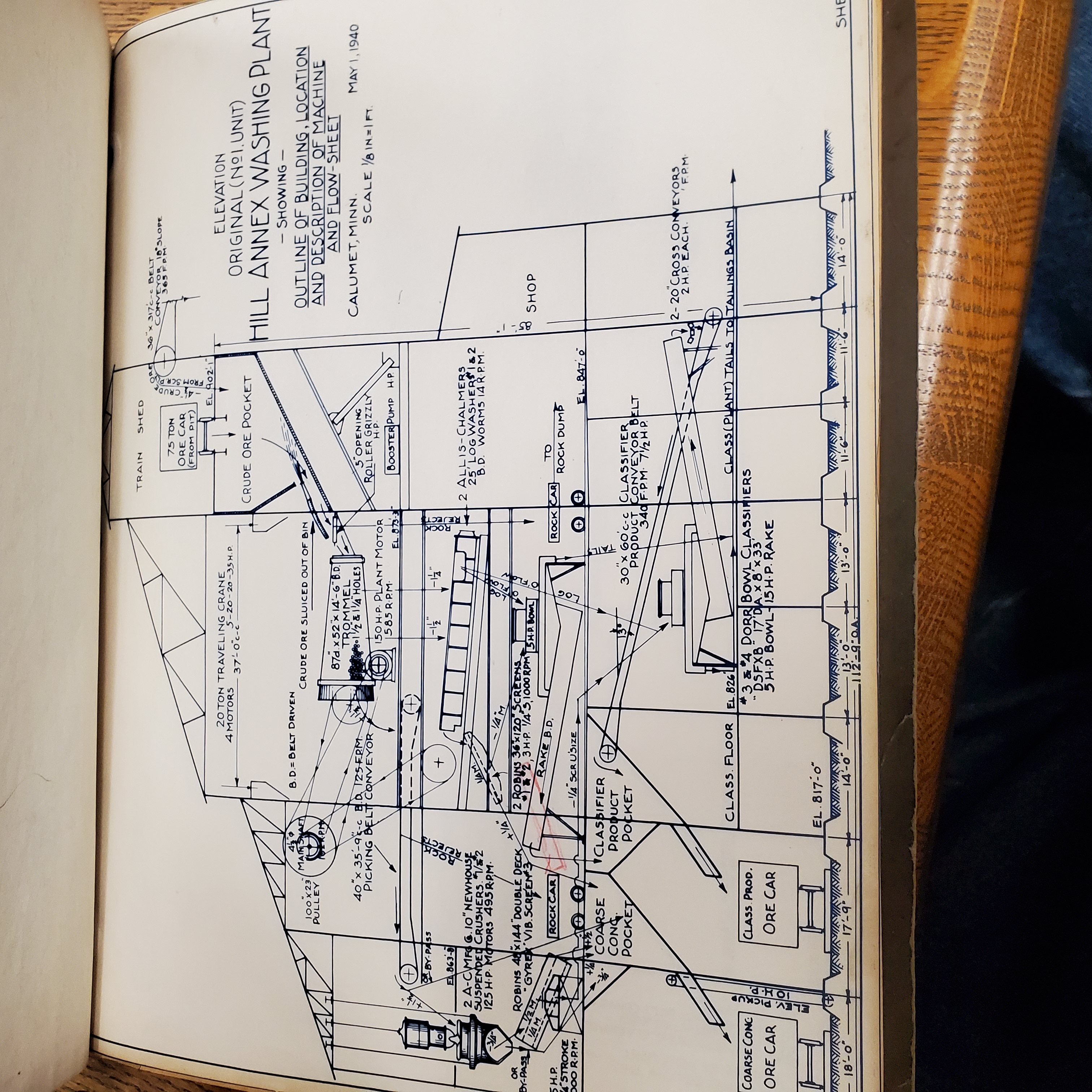 Washing Plant Corrections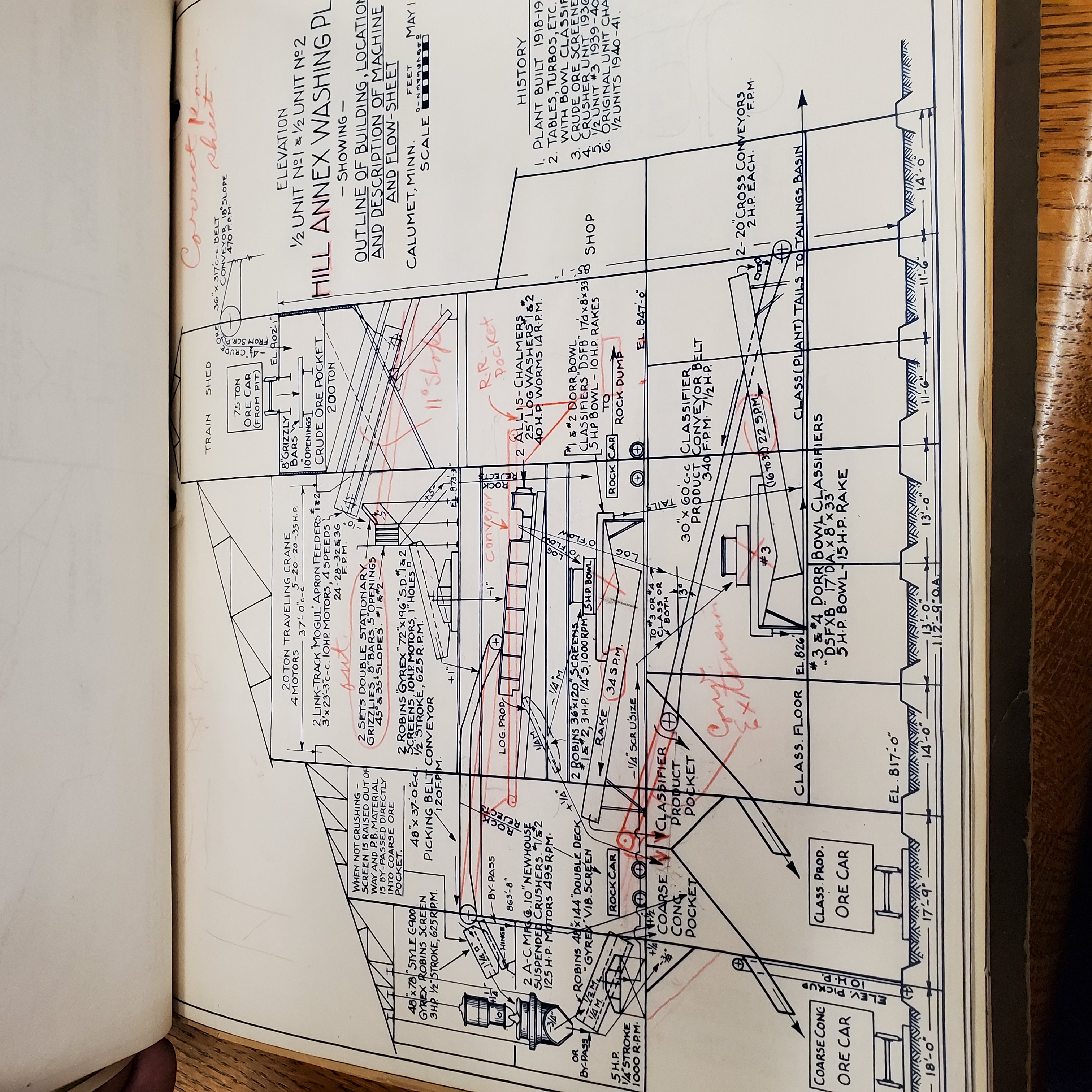 ---
| Washing Plant | Ryder | Flintlock | Derfler's | June 9 |
---
| Logan | pics | pics2 | Ugly Rock | 809 Crane | Class of 1971 Memorial |
---
| Return Home | Pictures | DNR Firearms Safety | Register For Class | Erich Klebe | Understanding OPD Valves | HILL ANNEX IRON MINE | Paddy Shields | Permit to Carry a Handgun | Story of Mesaba |